The roof-mounted exhaust fan that pulls the smoke out of the laser chamber has been getting weaker recently. A cursory inspection revealed no problems with the ducting, and power getting to the blower, so the blower itself was to blame.
I procured a new, more powerful blower and Natural installed it on the roof on August 27. The new blower exhausts smoke more quickly than the old one ever did.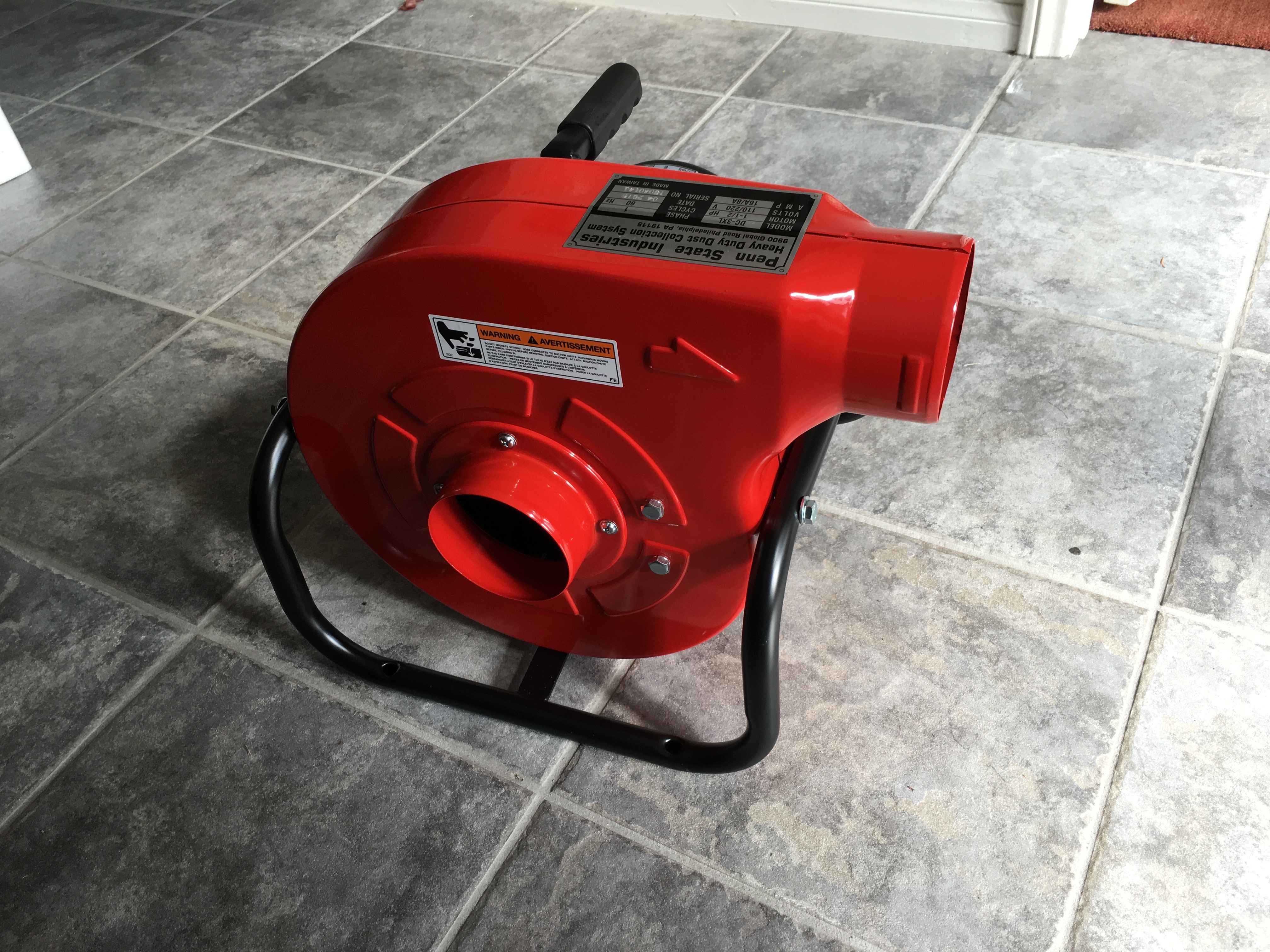 Once the old blower was out of the system, the problem became apparent: the intake of the fan was almost totally clogged up with soot from all the smoke we've generated over the last two years.
With a half a gallon of Krud Kutter, I was able to clean off the bulk of the soot and verify that the old blower still works fine. So now we have a backup blower in reserve, and we know that cleaning the blower is a regular maintenance item we need to take care of.